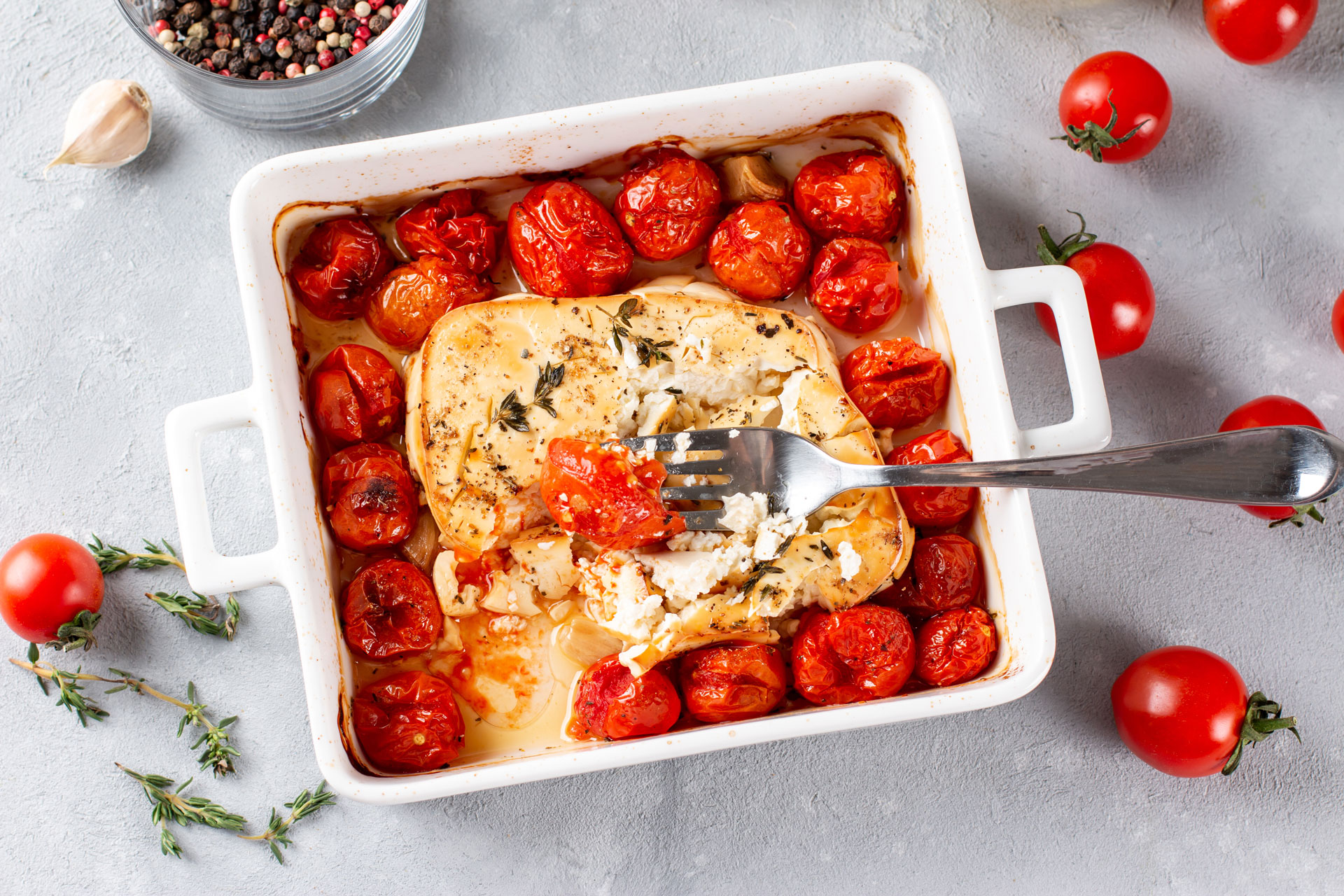 Ingredients
1 pound feta cheese
2 cups snacking tomatoes
1/4 cup olive oil
1-2 tablespoons capers
1 teaspoon dried oregano
a pinch of salt for the tomatoes
ground black pepper to taste
1/4 teaspoon crushed red pepper flakes, or more
METHOD:
Preheat the oven to 200 °C.
Place the feta cheese in the centre of a 9 or 10-inch round baking pan.
Arrange the tomatoes around the feta cheese and season them with salt and pepper.
Drizzle the olive oil over the tomatoes and feta cheese.
Add the capers and season with crushed red pepper flakes and oregano.
Bake on the centre rack of the preheated oven for about 20 minutes.
Bake until the feta turns golden brown on top, and the tomatoes are wrinkled. About 3 minutes. Keep a close eye on it so that it does not burn.
Serve with toasted bread, sliced veggies, or pasta.
This recipe has been sourced and adapted from dimitrasdishes.com