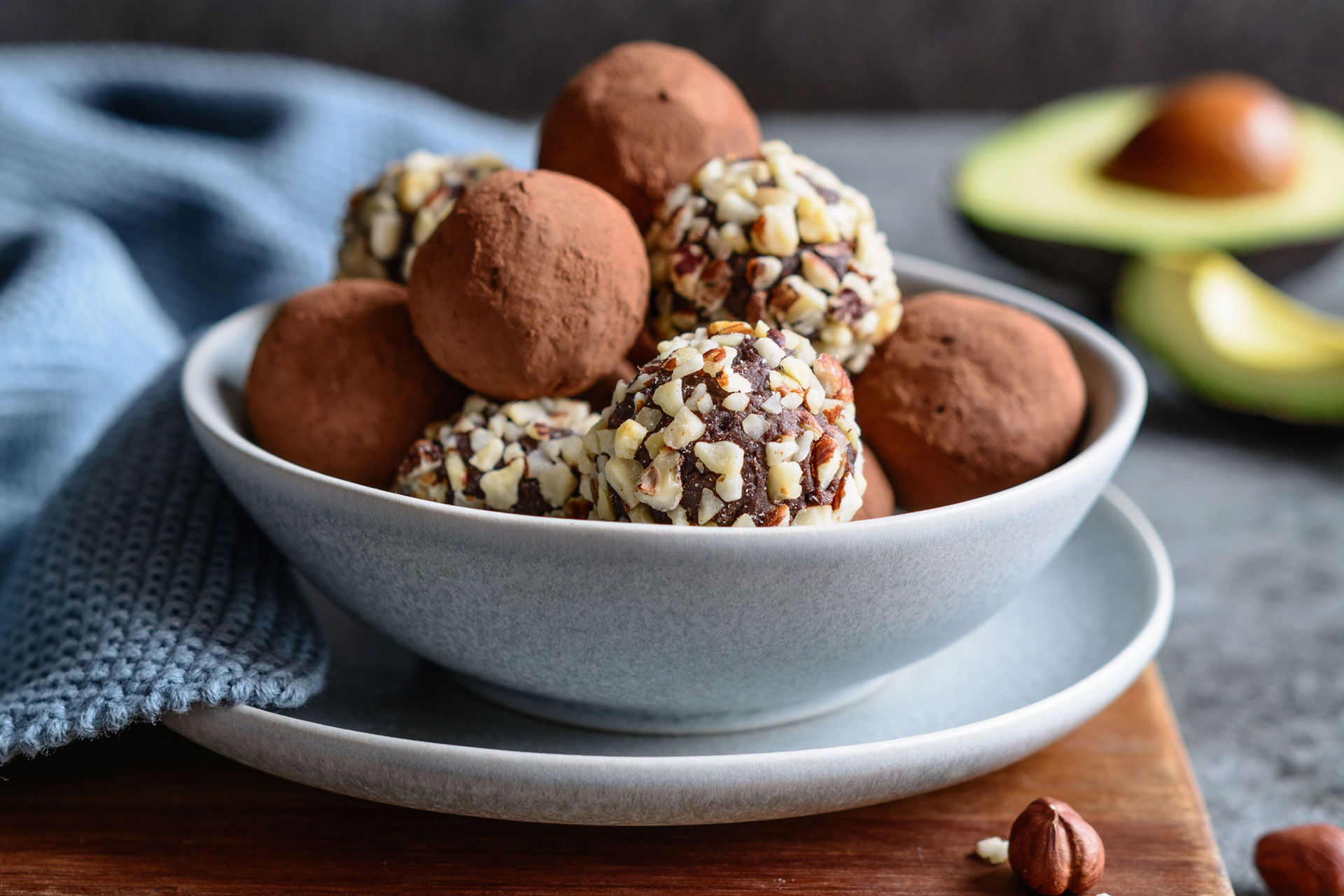 Ingredients
⅔ cup mashed avocado, about 1 avocado
1 cup dark chocolate chips
pinch sea salt
2-3 tablespoons cocoa powder
METHOD:
Add avocado and a pinch of sea salt to a food processor and pulse a few times to combine.
Melt chocolate chips by placing them in a small microwave-safe bowl and microwaving for 30 seconds. Stir and microwave for another 20 seconds or until all the chocolate chips have melted. You can also do this with a double boiler.
Pour melted chocolate into food processor with the avocado and pulse until mixture is completely combined and avocado is no longer visible. If you don't have a food processor you can mash the avocado with a fork and combine with the chocolate until smooth and lump-free.
Place truffle mixture in the refrigerator to chill for 30 minutes.
Once the mixture has firmed up a bit, remove from fridge and make the truffles. Scoop mixture with a tablespoon or small cookie scoop and roll into a 1-inch ball. You should get about 20 truffles.
Fill a shallow bowl with cocoa powder and roll each truffle until coated. Place on parchment paper. Store in the fridge until ready to serve.
(Recipe sourced & adapted from eatingbirdfood.com)