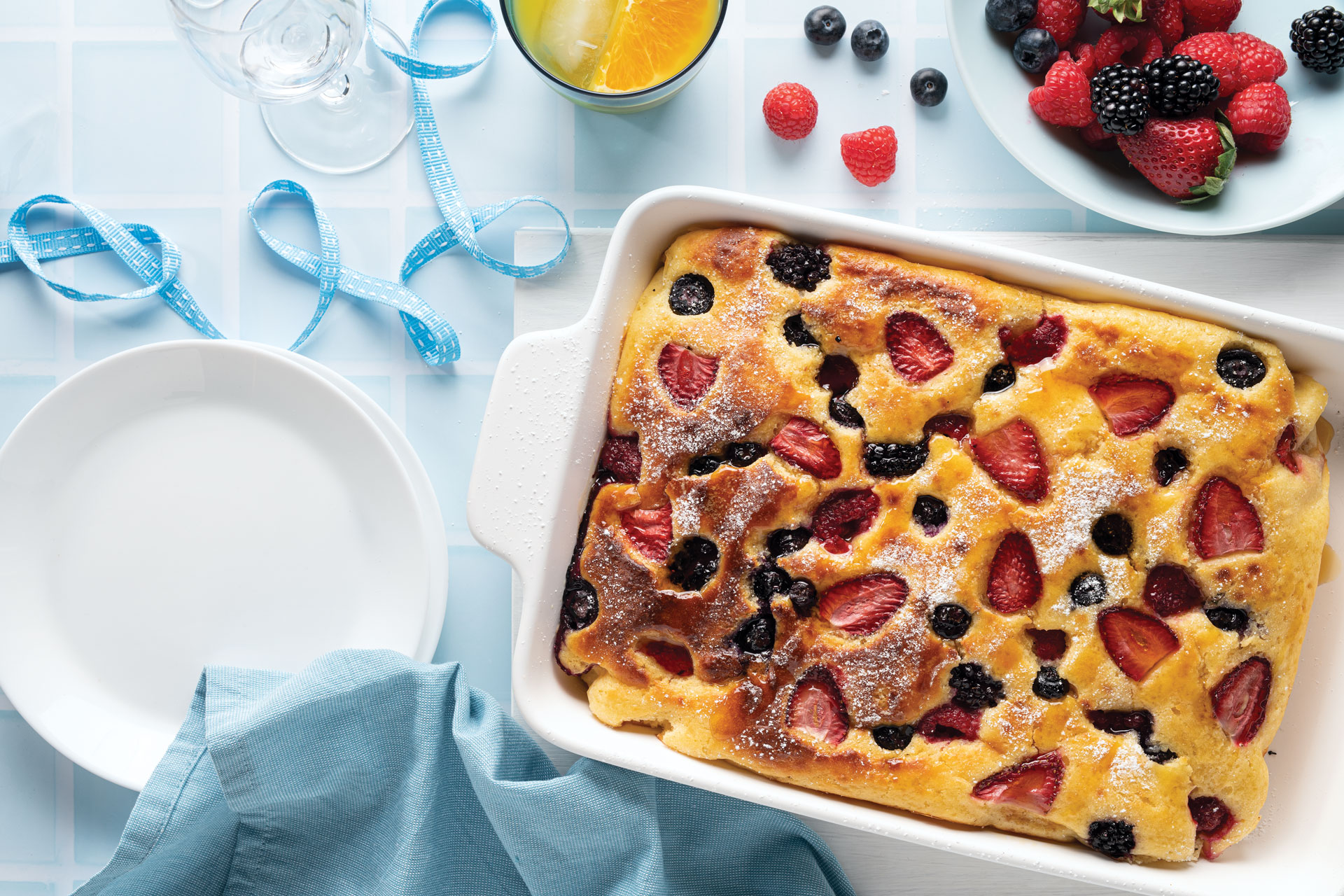 Serves 8 people
Cooking time 1 hour
2 cups self-raising flour
4 tbsp sugar
1 tsp sea salt
2 cups buttermilk
3 eggs
1 tsp vanilla essence
100g The Organic Milk Company Unsalted Butter, melted and slightly cooled
2 cups mixed berries
Icing sugar, to dust
Sauce
3/4 cup Steeves Maple Syrup
75g butter
1 stick cinnamon
Method
Preheat oven to 175°C (160°C fan-forced). Combine flour, sugar, and salt in a large bowl. Whisk together buttermilk, eggs, and vanilla essence in a medium bowl. Gradually stir buttermilk mixture into flour mixture. Gently stir in melted butter, until just combined.
Pour batter into a lightly greased 25cm x 35cm baking pan. Sprinkle berries on top of batter. Bake for 25 mins or until golden brown, and a skewer inserted into thickest part comes out clean.
To make the sauce; stir maple syrup, butter, and cinnamon in a small saucepan over medium-low heat until warm. Slice pancake, dust with icing sugar and serve with a drizzle of sauce.