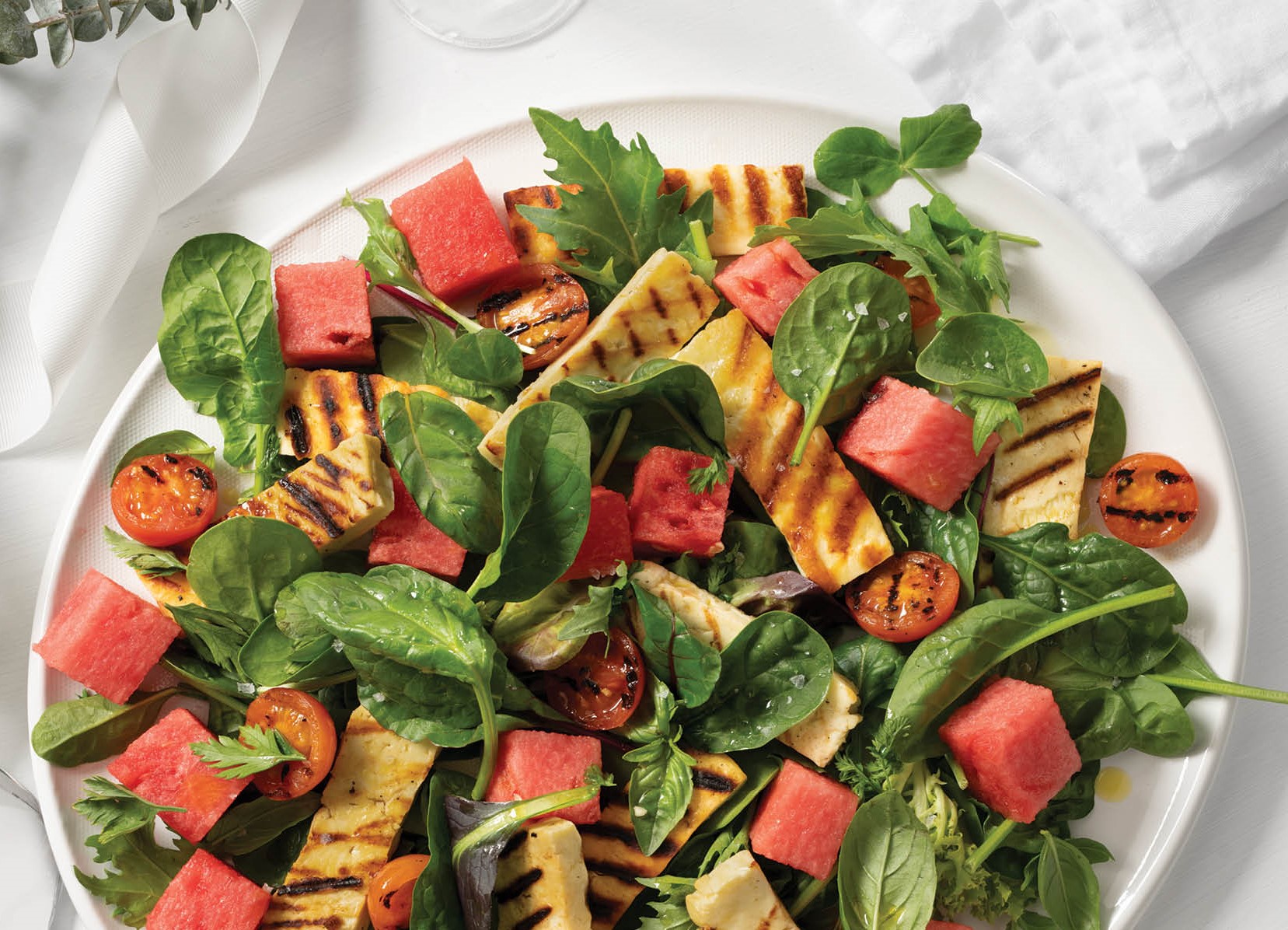 Ingredients
3 cups watermelon, diced
200g mixed salad leaves
1/4 cup basil leaves
1/4 cup chervil leaves
2 cups heirloom cherry tomatoes, cut
into halves
¼ cup Cobram Estate Extra Virgin
Olive Oil
800g Riverina Dairy Haloumi,
sliced into equally sized strips
1 lemon, juiced
Sea salt and pepper, to taste
Dressing
4 tbsp extra virgin olive oil
1 tbsp white balsamic vinegar
1 tsp honey
1 lemon, juice and zest
Method
Place watermelon, mixed salad leaves, basil and chervil in a large bowl and set aside.
Heat a grill pan to high. Grill tomatoes for 2 mins and add to salad. In a medium bowl, coat haloumi with olive oil. Grill haloumi for 2-3 mins each side, or until grill marks form. Once cooked, place in a small bowl and add lemon juice.
In a small bowl mix dressing ingredients together. Add haloumi to salad and pour over dressing.