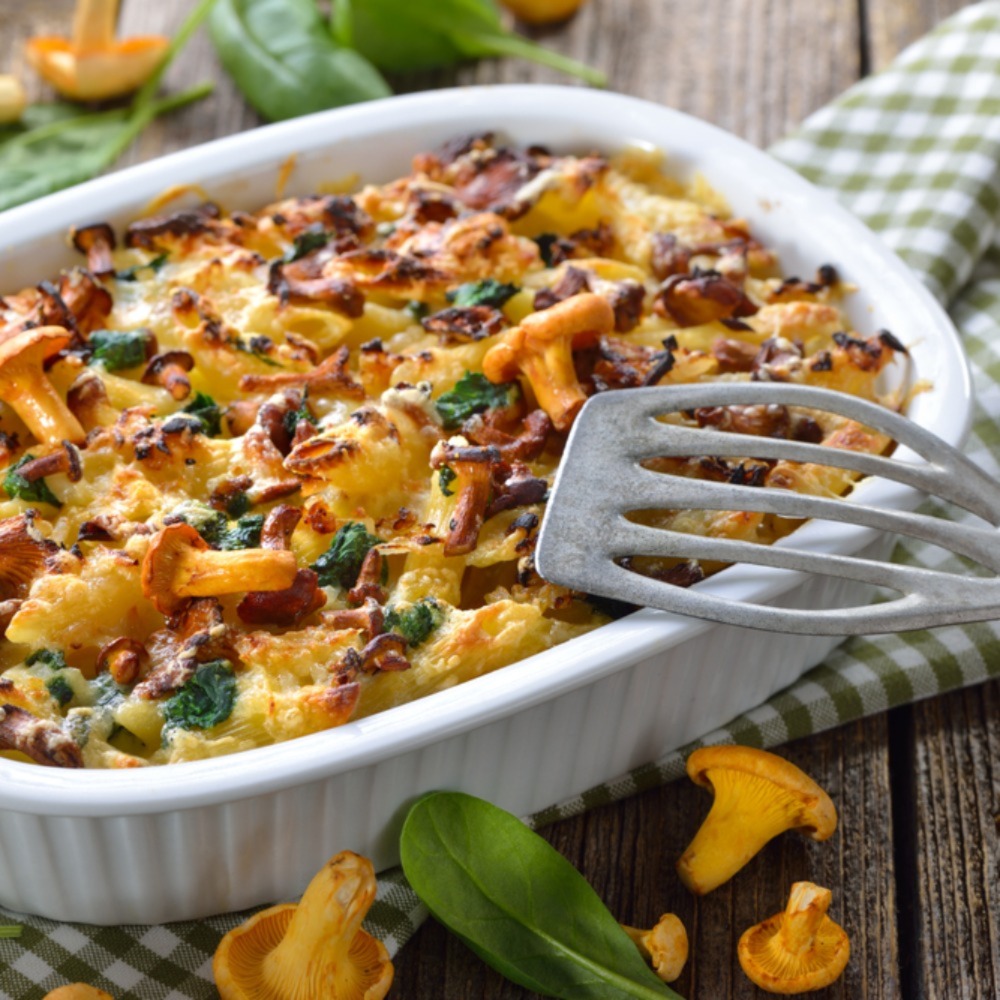 Ingredients
300g pasta
1 tbsp olive oil
1 brown onion, sliced
30g butter
500g button mushrooms, sliced
1 clove garlic, crushed
1 tbsp sweet paprika
1 tbsp tomato paste
1/2 cup cream
300g sour cream
1 tbsp tomato sauce
1 tbsp Worcestershire sauce
1 cup grated tasty cheese
METHOD:
Preheat the oven to 180C. Cook pasta according to packet instructions.
Place olive oil in a large frypan. Add onions and cook for 3 minutes until starting to soften. Add mushrooms and cook for 4-5 minutes until lightly brown. Season well with salt and pepper. Add garlic and cook, stirring, for a minute. Add paprika and tomato paste and cook for a further minute. Pour in cream and sour cream and stir to combine. Bring to a simmer and allow to bubble for 2-3 minutes to reduce slightly. Stir through tomato sauce and Worcestershire sauce.
Drain pasta and add to the pan with mushroom cream sauce. Stir to coat well. Pour into an oven-proof casserole dish. Top with cheese and bake for 10-15 minutes until cheese is golden and bubbly.
Serve immediately with steamed green vegetables or a salad.
(Recipe sourced & adapted from bestrecipes.com.au)