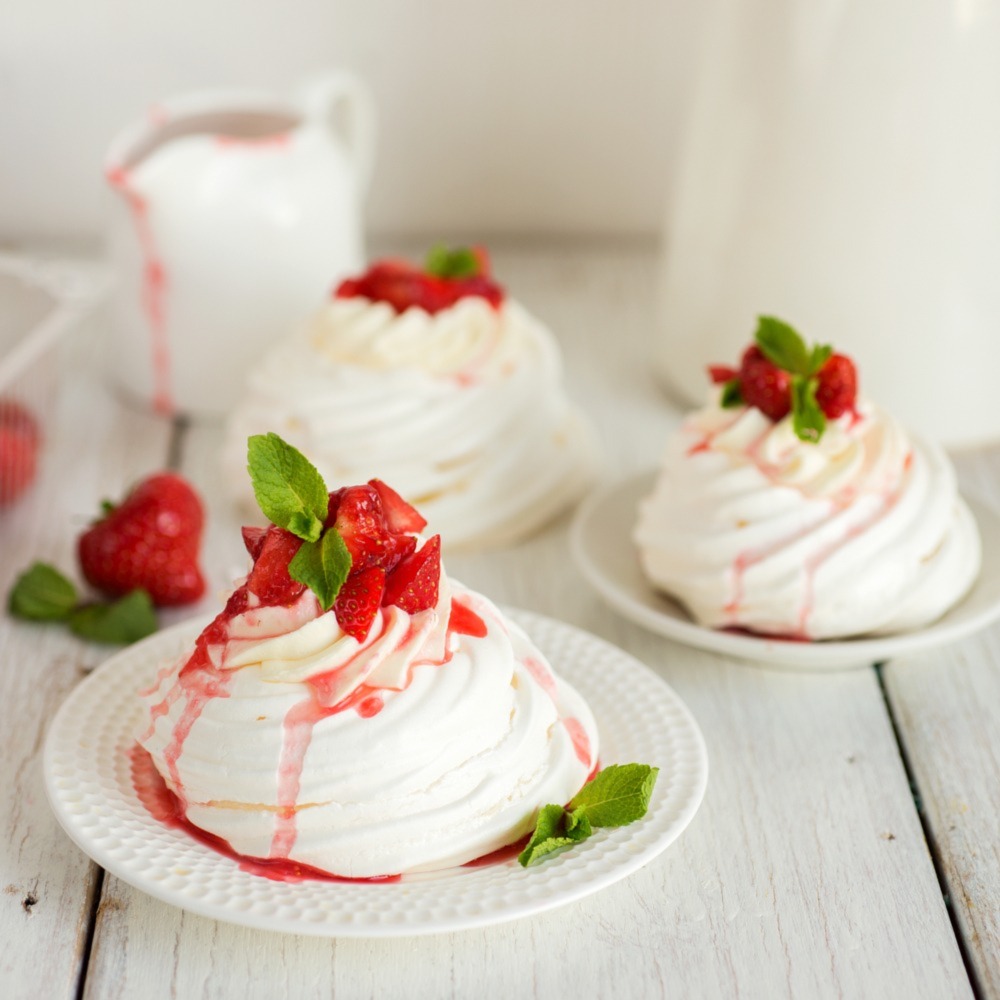 Ingredients
Rosewater Meringues
½ tsp cream of tartar

2 tsp rosewater

1 ½ cups (330g) caster sugar

Red food colouring

Whipped cream, coulis and berries to serve
Raspberry Coulis
125g punnet fresh raspberries

1 tbsp caster sugar
METHOD:
Rosewater Meringues
Preheat oven to 100°C (fan-forced). Grease and line two large baking trays with baking paper

Using a stand mixer fitted with a whisk attachment, beat egg whites, cream of tartar and rosewater on medium-high speed until foamy. Continue beating, adding the sugar 1 tbsp at a time, until mixture holds stiff peaks. This should take 8-10 minutes. Continue beating for a further 1-2 minutes or until sugar has dissolved

Using a large metal spoon, dollop meringue mixture onto prepared trays to make 6 large mounds. Use a tablespoon to shape the meringues using a swirling motion

Dip a wooden skewer into food colouring and gently swirl pink dye into each meringue to create a marble effect if desired. Bake for 2 hours, or until crisp. Turn off oven. Cool meringues completely in oven, with door ajar

To serve, dollop with whipped cream and top with coulis and extra berries
Coulis
To make the coulis, process raspberries and sugar until smooth. Set aside for serving.
(Recipe sourced & adapted from myfoodbook.com.au)