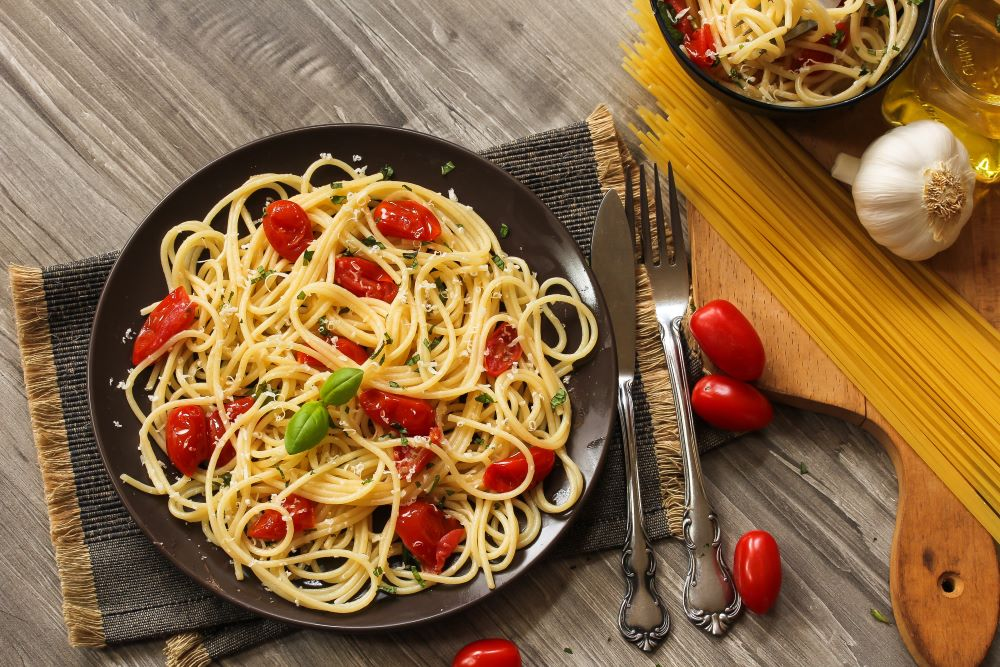 Serves Lots!
Ingredients:
1 pound pasta

Salt

½ cup olive oil

2 large garlic cloves, finely chopped

500g cherry tomatoes

½ teaspoon freshly ground black pepper

Pinch of sugar

1 cup coarsely chopped fresh basil

Freshly grated Parmesan (for serving)
Method
Cook pasta in a large pot of boiling salted water, stirring occasionally, until al dente; drain and transfer to a large bowl.

Meanwhile, heat oil in a wide saucepan over medium-high. Add garlic, then tomatoes, pepper, sugar, and 1 tsp. salt. Cook, stirring occasionally, until tomatoes burst and release their juices to form a sauce, 6–8 minutes.

Toss pasta with tomato sauce and basil. Top with Parmesan.
(Recipe sourced and adapted from epicurious.com)