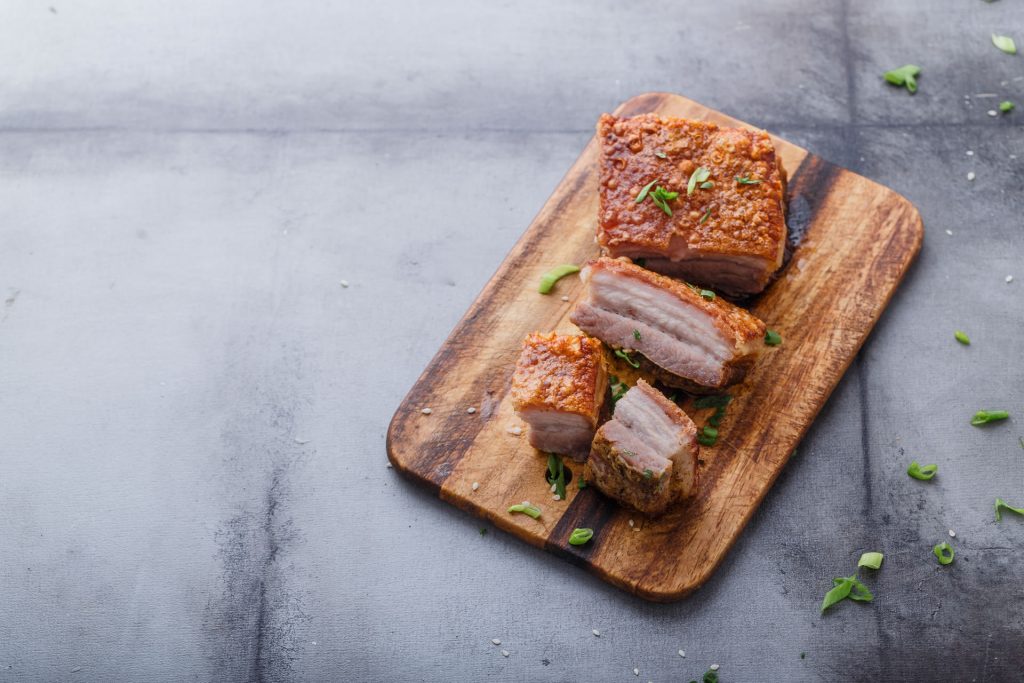 Ingredients:
5 kg Pork belly Deboned
1 tbsp salt
2 tsp freshly cracked black pepper
Instructions:
Pre-heat oven to 220°C and place a wire rack in a roasting tray.
Score the skin of the pork belly with a very sharp knife, taking care not to cut through to the meat.
Rub the skin and meat of the pork belly with a generous seasoning of salt and pepper.
Place the pork belly on the wire rack and place the tray in the oven.
Roast the belly for 30 minutes at 220°C then turn the temperature down to 160°C and allow to roast for another 25 minutes per 500g
When the pork belly is cooked, remove from the oven then cover with foil and allow to rest for at least 10 minutes but up to one hour.
When the belly has rested, carve the meat then serve.