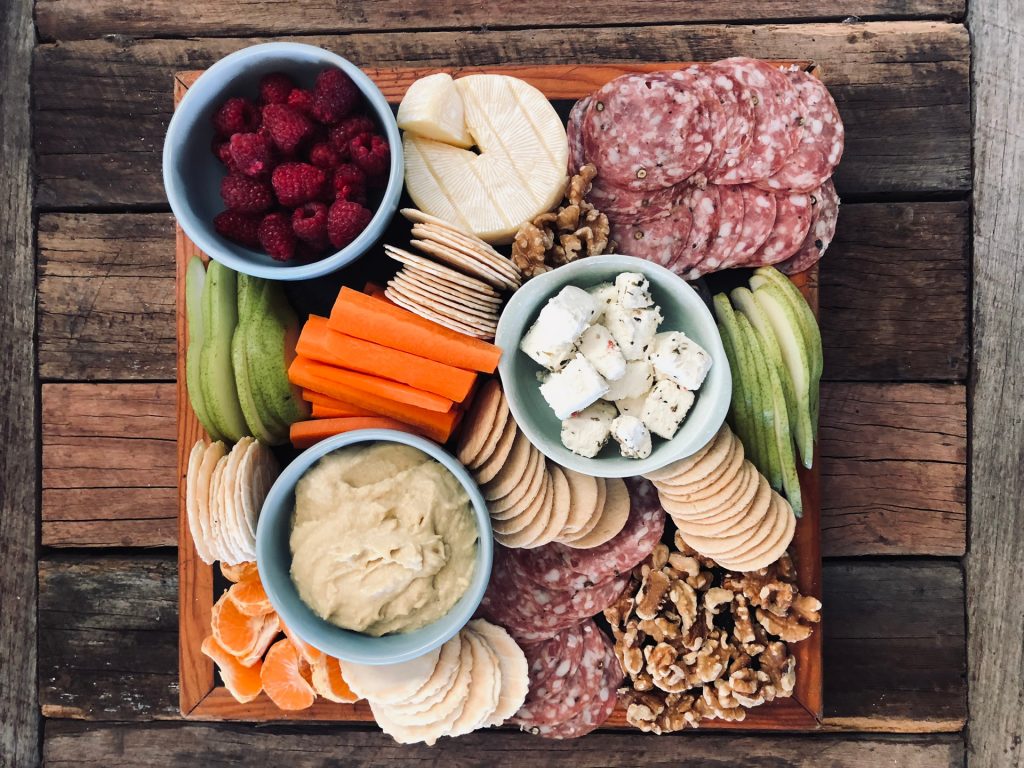 Ingredients:
1 container of dip, (e.g. hummus or ranch)

Broccoli, cut into florets

Cauliflower, cut into florets

Baby carrots

Cherry tomatoes

Crackers, (e.g. Ritz or Table Crackers)

3 varieties cheese, sliced

3 varieties sliced meats

Anything else to make it your own
Instructions:
Start by placing your dip(s) on the cheese board, use fun bowls to decant the dips into – a great tip for elevating your platter! 

Build your dip-ables around your dip. So, start piling your vegetables around your dip.

Once your dip and dip-ables are in place, add about 1/3 of the meats and cheese. You can also roll up the meats to make the presentation look better.

Before you add the rest of the meat and cheeses, fan out your crackers, try adding a fun new cracker with flavour to really polish your platter.

Serve immediately or cover with tin foil or plastic wrap until ready to serve (if making a while ahead of time you'll want to refrigerate the board).
(Recipe sourced and adapted from theschmidtywife.com)