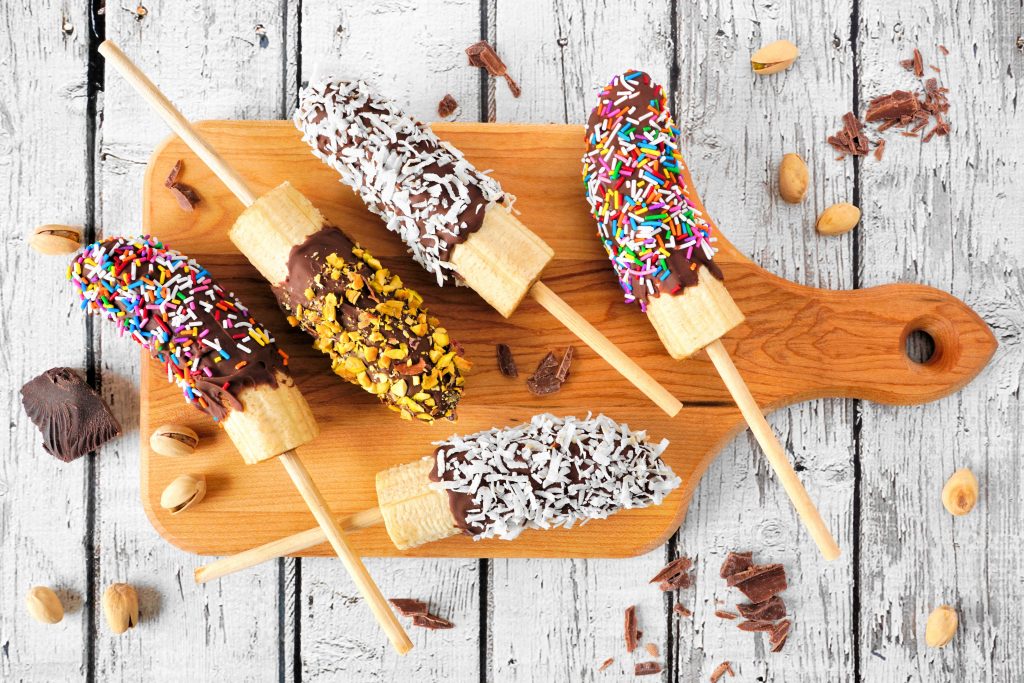 Ingredients:
4 bananas (cut in half, large, peeled)

2 x 400g dark chocolate

crushed nuts

sprinkles

desiccated coconut
Method:
Line baking tray with baking paper and set aside.

Push a pop stick into the thickest end of the banana halves. Lay out on tray and freeze for 2 hours or overnight if you can.

Melt the chocolate in a glass bowl, in the microwave. Give it a 1 minute heat on HIGH and then stir. Microwave at 20 second intervals, stirring in between until all is melted.

Set out coatings on plates, such as the sprinkles, nuts and coconut.

Remove bananas from the freezer and dip in chocolate mixture. Roll in coating and place back on the tray to store in the freezer until required.