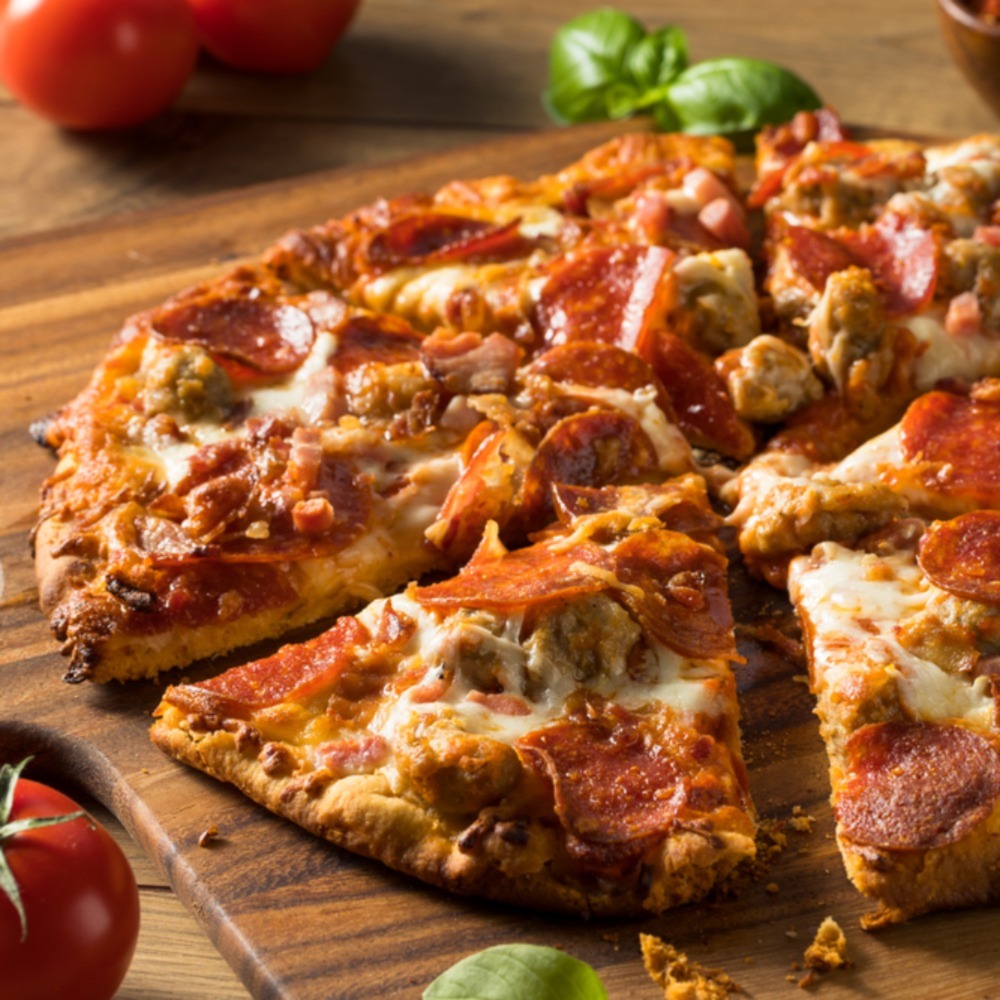 Ingredients
1 tablespoon olive oil
1 brown onion (150g), chopped finely
200 gram minced (ground) beef
1 clove garlic, crushed
1 cup (260g) bottled tomato pasta sauce
2 x 30cm round pizza bases (440g)
1 cup (100g) pizza cheese
6 slices hot sopressa salami (60g), halved
1 cured chorizo sausage (170g), sliced thickly
METHOD:
Preheat oven to 240°C. Oil two oven or pizza trays. Place in heated oven.
Heat oil in a large frying pan over low heat; cook onion until softened. Increase heat to medium-high, add beef and garlic; cook, stirring for 3 minutes or until beef is browned. Stir in sauce, remove from heat and season.
Place pizza bases on trays, spread with beef mixture, sprinkle with cheese. Top with salami and chorizo.
Bake pizzas for 15 minutes or until bases are browned and crisp.
(Recipe sourced & adapted from womensweeklyfood.com.au)