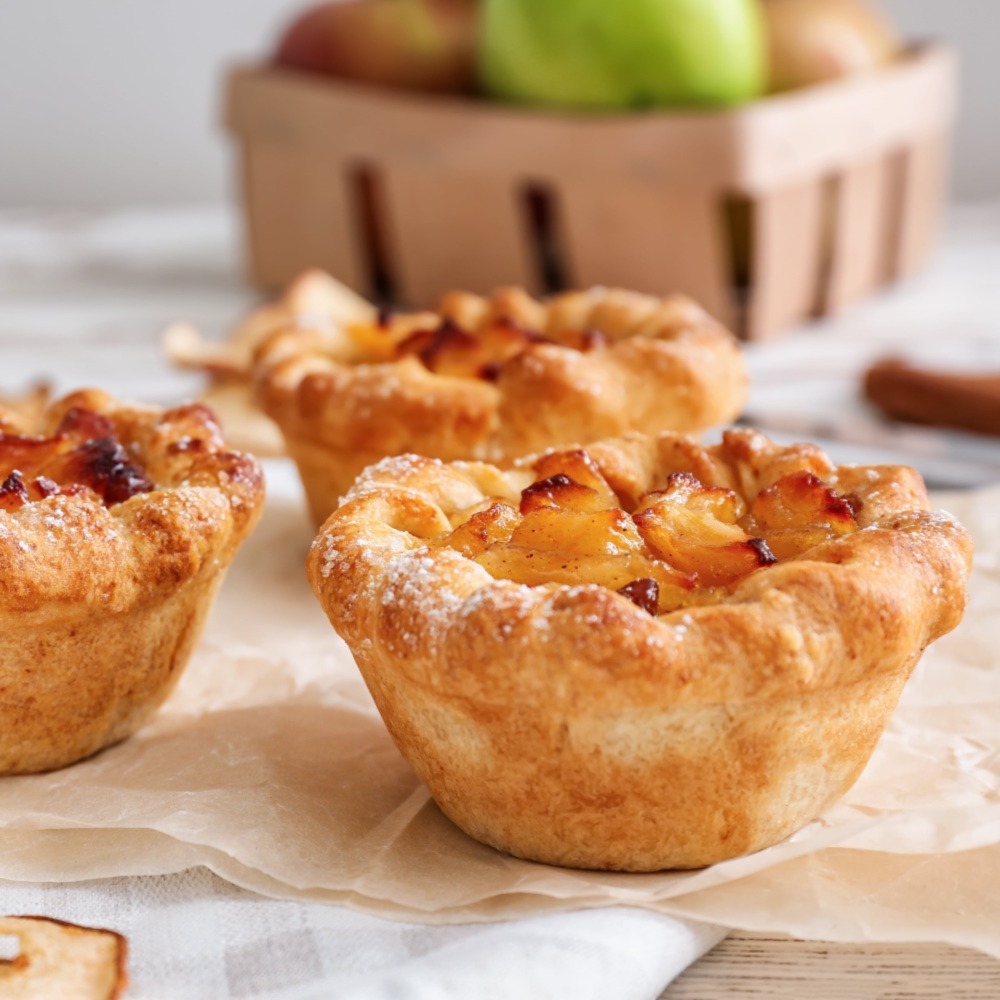 Ingredients
2 1/2 cups (225g) plain flour, sifted
1 teaspoon mixed spice
2 tablespoons icing sugar, sifted
200g chilled unsalted butter, roughly chopped
600g (about 3) apples, peeled, cored, roughly chopped
1/2 cup dulce de leche, plus extra to serve
1 egg, lightly beaten
2 tablespoons caster sugar
Custard, to serve
METHOD:
Place flour, mixed spice, icing sugar and 150g butter in a food processor, and whiz until the mixture resembles fine breadcrumbs. Add 2-3 tablespoons chilled water and whiz until the mixture comes together to form a smooth ball. Enclose in plastic wrap and chill for 30 minutes.
Meanwhile, place the apple in a pan with the remaining 50g butter and 3 tablespoons water. Place over low heat and cook, stirring occasionally, for 15-20 minutes or until the apples are soft and the liquid has been absorbed. Cool slightly then stir in the dulce de leche.
Preheat oven to 180°C. Grease a 6-hole Texas (185ml) muffin pan, then line the holes with baking paper.
Roll out the pastry on lightly floured surface and cut out six 12cm circles. Bring the remaining pastry together and roll out again. Cut out six 6cm circles. Press larger pastry circles into the lined muffin holes. Fill with the apple mixture. Brush edges with egg, then top with the smaller pastry circles and gently press together the pastry edges to seal the pies. Use any leftover pastry to decorate the tops of the pies, then brush with egg. Sprinkle with caster sugar and bake for 20-30 minutes or until golden.
Stand for 10 minutes in the pan, then turn out pies and serve with custard and extra dulce de leche.
(Recipe sourced & adapted from delicious.com.au)