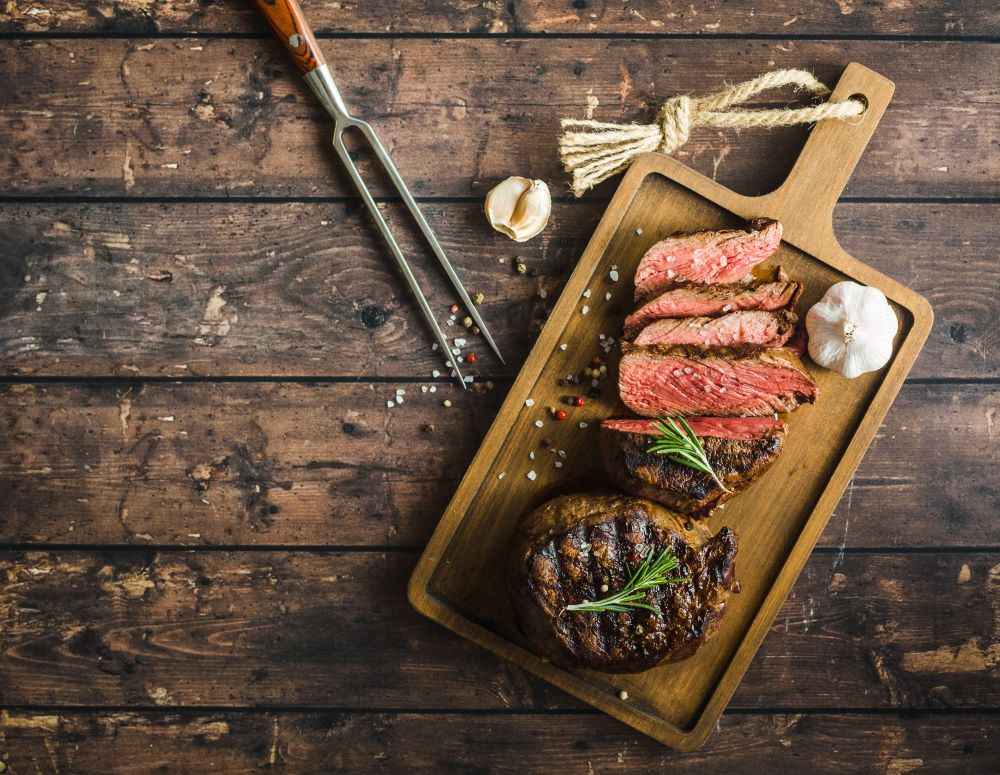 Serves Lots!
Ingredients:
2 tbs extra virgin olive oil
2 garlic cloves, crushed
4 thyme sprigs, leaves finely chopped
1 rosemary sprig, leaves finely chopped
1kg skirt steak
Freshly grated horseradish and micro herbs to serve (optional)
Method:
Combine the olive oil, garlic, thyme and rosemary and 1 tsp each salt and freshly ground pepper. Spread over the steak.
Heat a chargrill pan or barbecue over high heat until smoking. Add the steak and cook for 3-4 minutes a side for medium-rare. Rest, lightly covered with foil, for 5 minutes.
Meanwhile, for the salsa verde, place all ingredients in a small food processor, season and whiz to a rough paste.
Serve the steak sliced with the salsa verde. Top with freshly grated horseradish and micro herbs.
(Recipe sourced and adapted from delicious.com.au)