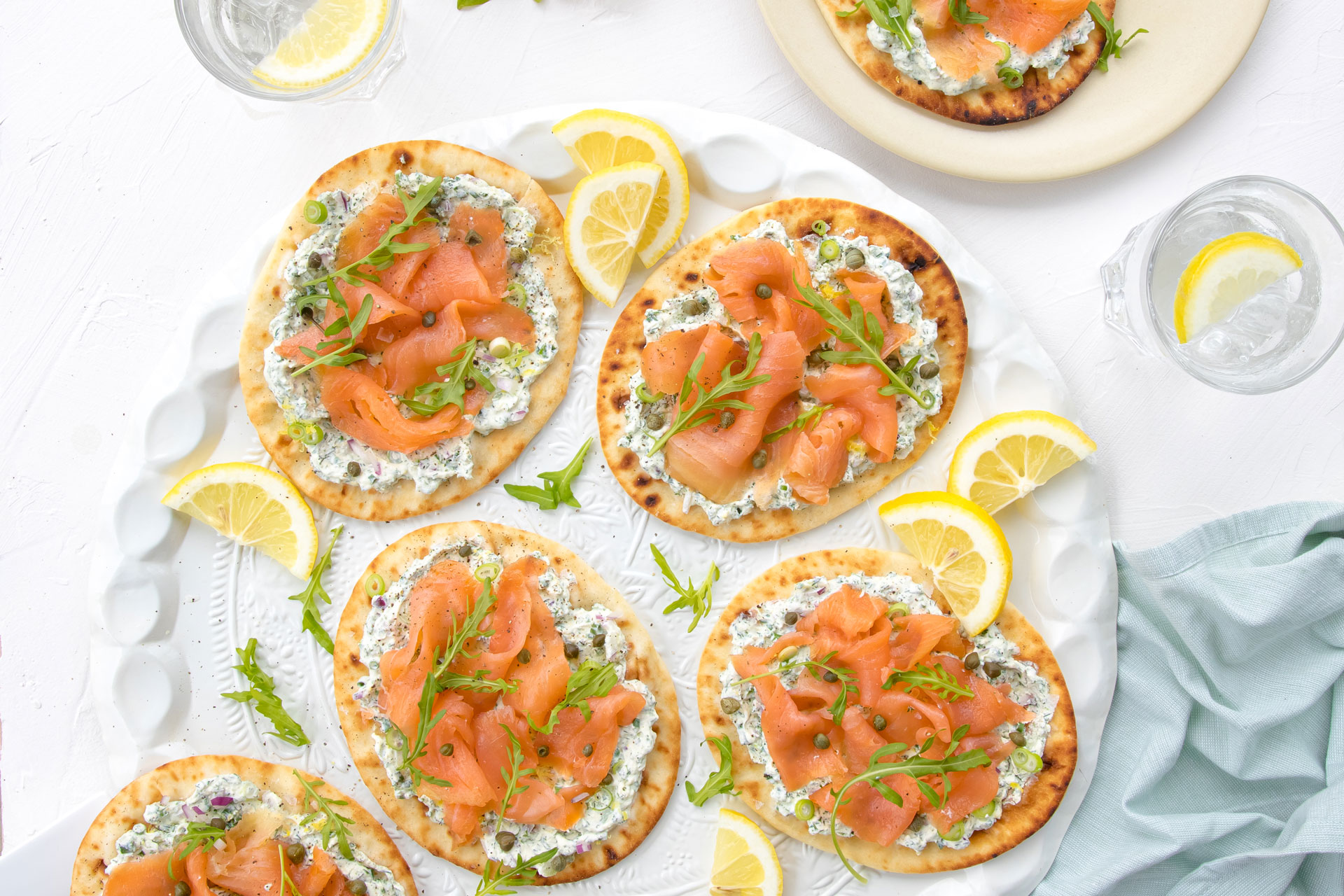 Serves: 8
Prep/Cook: 30 Mins
Ingredients
250g La Casa Del Formaggio Ricotta
250g Norco Sour Cream
3 spring onions, chopped
1/2 red onion, finely diced
1 tbsp parsley, finely chopped
1 tbsp dill, finely chopped
1 tbsp chives , finely chopped
1 lemon, zest grated, juiced,
plus wedges to serve
300g smoked salmon
1 tbsp baby capers
2 naan bread 4 packs
40g rocket, to serve
Sea salt flakes and black pepper, to taste
METHOD:
Mix together the ricotta, sour cream, spring onion, red onion, herbs, lemon zest and juice. Season.
Heat the bread following packet directions.
Once the bread has cooled a little, spread with the ricotta mixture. Arrange the salmon on top and scatter with rocket and capers. Season again and serve with the lemon wedges.